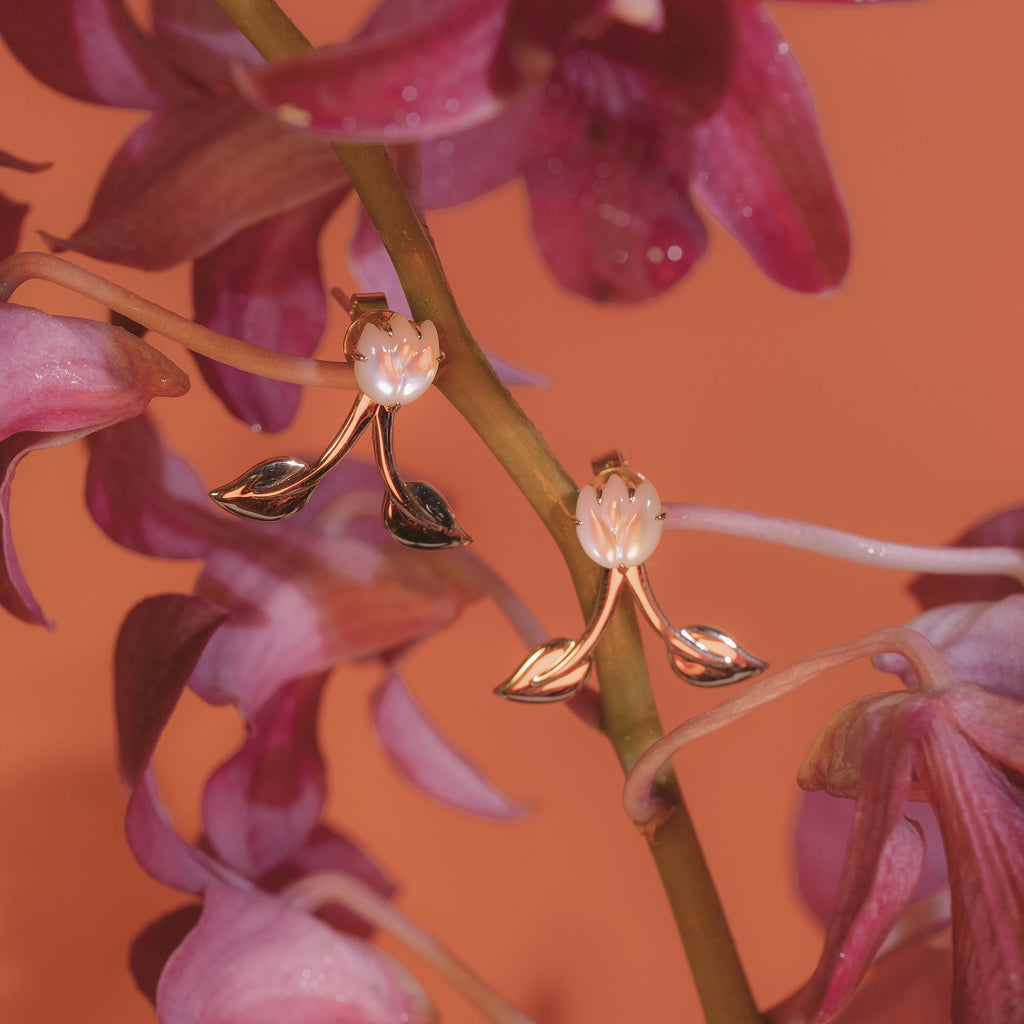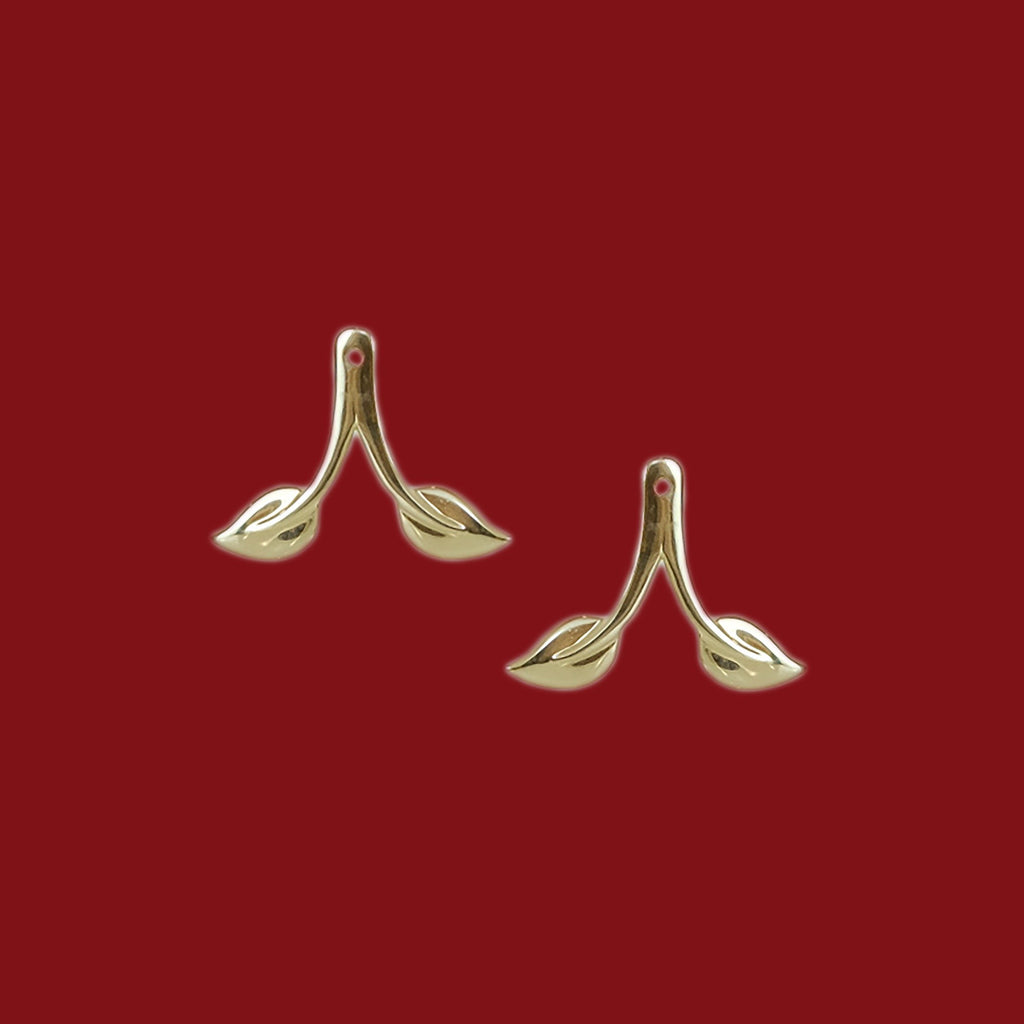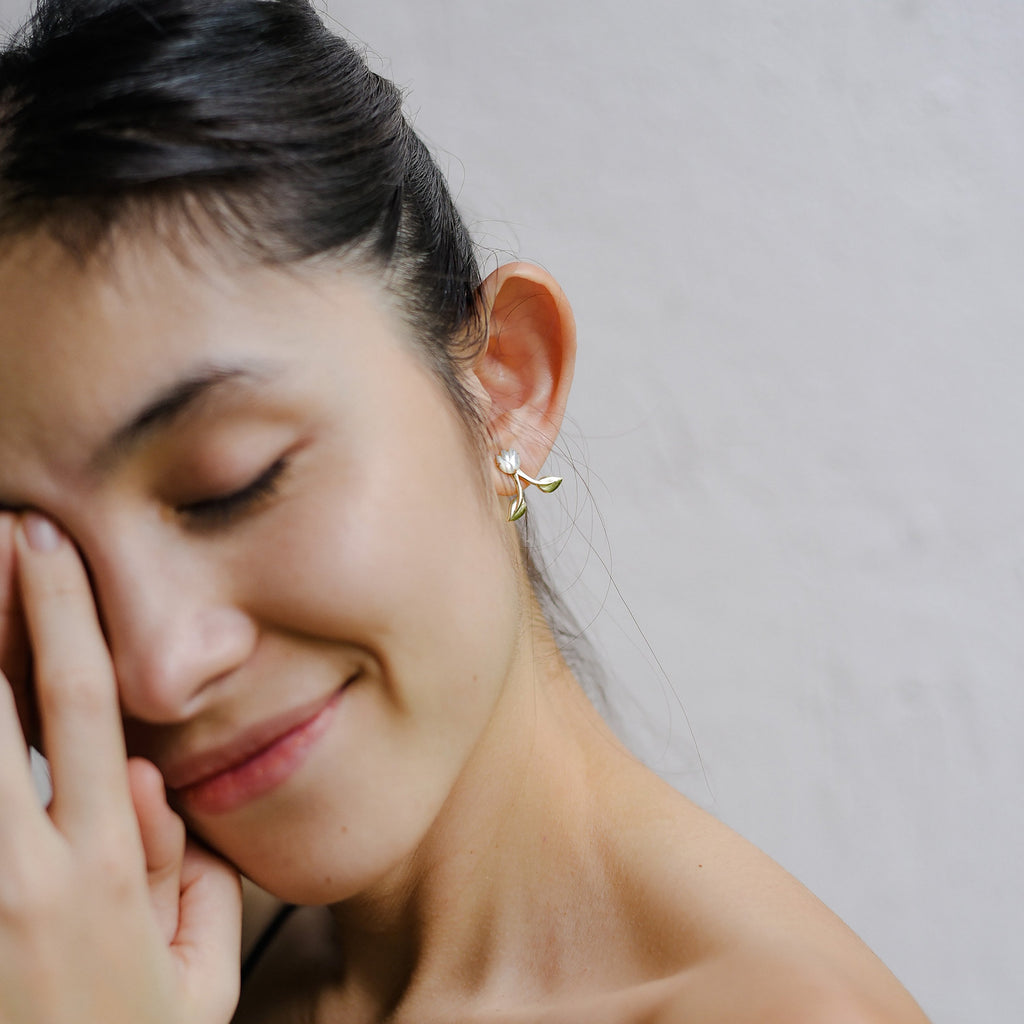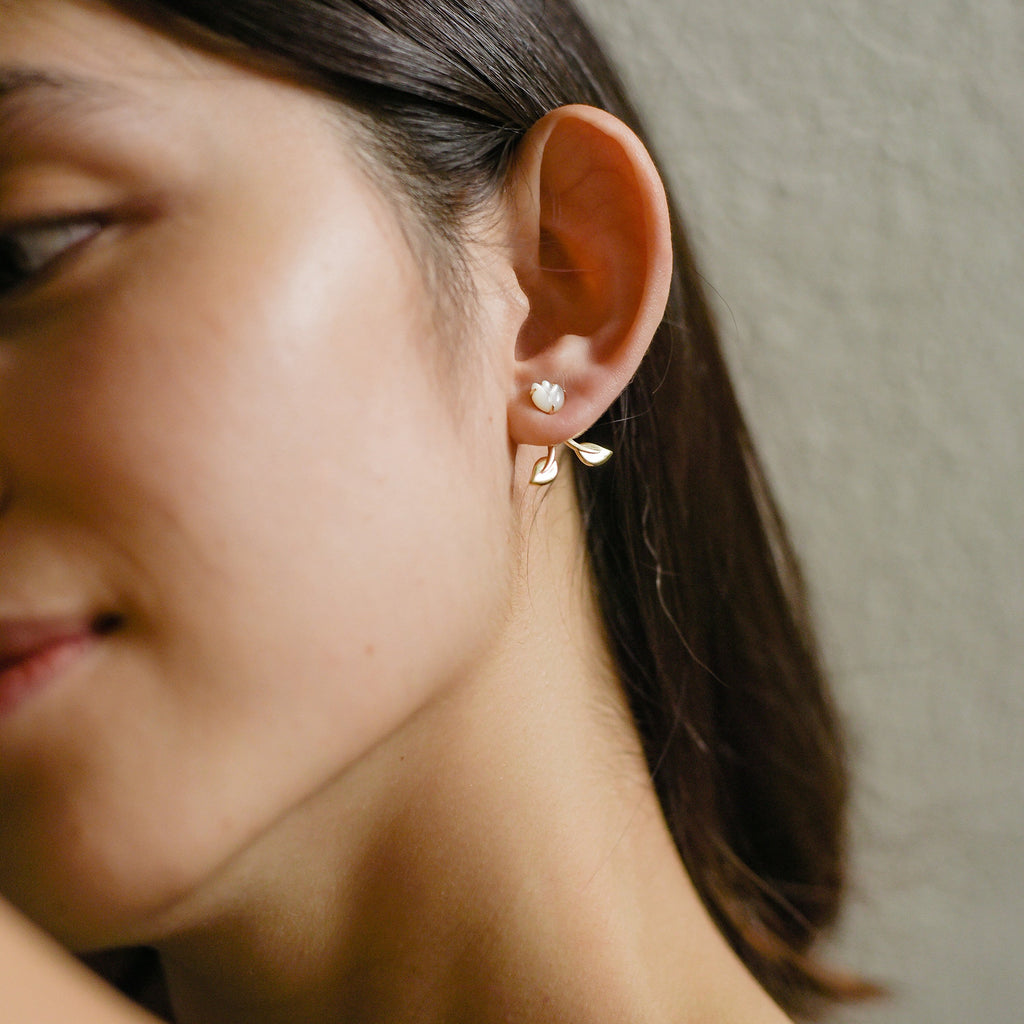 $239.00
$369.00
Sprout Danglers in 14k Gold
For pre-order: Shipping 4-6 weeks after partial payment is placed.
To pre-order, pay the partial amount now of $239 and pay the balance of $130 before delivery (total of $369). 
Price is for the pair of danglers only, stud earrings are sold separately. Attach them to either Reyna Stud Earrings in MOP or Reyna Stud Earrings in 14k Gold and wear them in front or behind your ears for a different look. 
Components
Dimensions
16 x 20 x 1 mm

Care Instructions, Shipping & Returns
Visit our FAQ page for more information.